SPRING sale CODE: SPRING
I am making space for new collections in my shop, so use this chance to grab your favourite print! 
Get 20% off all Prints, Gifts & Apparel in my shop until 10.04

Hello and welcome, I am so glad you are here!
My name is Birte, I am an artist, designer, inspirator and facilitator of intuitive, creative, soul art and mindfulness workshops. I am a creatress of magic and I love to hold a sacred space for you, to awaken your magic.
I believe that creativity has the power to awaken, empower, heal and transform us. And I am convinced that creative expression plays a crucial part in our holistic well-being.

Art is a ray of light in my everyday life, but also a ray of light into my soul. The paintings, collages and sculptures that emerge from my intuitive work processes, are a mirror of my soul and a tribute to the beautiful world in which I live. They give me hope and strength, and show me a way forward.

I would be delighted if I may guide you and encourage you to explore new paths, to a place where you can find courage, freedom and wisdom as you connect with yourself and your intuition. You have everything you need within yourself to reawaken your creative light!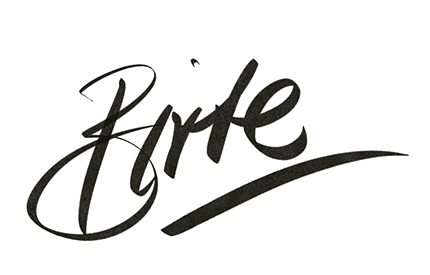 Inspire and nourish your creativity, your mind and your soul.
The next intuitive art workshop will take place in April, the theme will be revealed soon – watch this space!
Join me 
Sunday April 23rd, 11 am – 2 pm
The workshop will take place in the beautiful studio of Atelier Mamülei in Ahrensburg (Hamburg), and will be held in German.
You don't require any artistic skills to participate in this Spirit&Heart Art Journey. All you need is the desire to connect with your creative spirit and your unique vision, and the courage to express yourself.
"Each of us is as intimately attached to the soil of this beautiful country as are the famous jacaranda trees of Pretoria and the mimosa trees of the bushveld – a rainbow nation at peace with itself and the world." — Nelson Mandela

I grew up in a Rainbow Nation, my parents having moved to Johannesburg, South Africa when I was 4 years old. My earliest memories are of the big open fields of tall, dry grass, hot summers and blue skies. Endless blue skies. And rainbows after the thunderstorm on a hot summer day on the highveld. My parents loved to travel. We had a bright yellow VW Camper and I was privileged to spend many childhood holidays driving through the African bush on safari or hiking in the Magaliesberg or Drakensberg mountains.
Africa touched my heart then, and continues to do so today, even though I live far away in Germany. When I close my eyes, I can see the colours of a purple Jacaranda tree in bloom, hear the sounds of the Fish Eagle or smell the ripe, sweet mango. I have a deep love for the country, its people, the diverse culture and wild nature.
My new "African Collection" is an expression of my love for Africa, it's colour, energy and vibrancy.
SPRING sale CODE: SPRING
I am making space for new collections in my shop, so use this chance to grab your favourite print! 
Get 20% off all Prints, Gifts & Apparel in my shop until 10.04

"As you walk upon the way, the way appears" - Rumi