"Each of us is as intimately attached to the soil of this beautiful country as are the famous jacaranda trees of Pretoria and the mimosa trees of the bushveld – a rainbow nation at peace with itself and the world." — Nelson Mandela
Growing up in South Africa
I had the privilege of growing up in a Rainbow Nation! When I was just 4 years old, my parents made the big move to Johannesburg, South Africa. My earliest memories are filled with visions of open fields, tall grass, and endless blue skies during the hot summers. One of my fondest memories is after a thunderstorm on a hot summer day, when the rainbows would light up the sky on the highveld.
My family loved to travel, and we were fortunate enough to have a bright yellow VW Camper to take us on many childhood adventures. We went on safaris through the African bush, and hiked in the majestic Magaliesberg or Drakensberg mountains. It was truly a childhood full of wonder and exploration! 
Africa has a special place in my heart that remains to this day, even though I now live far away in Germany. When I close my eyes, I can still picture the vibrant purple of a Jacaranda tree in full bloom, hear the piercing call of the Fish Eagle, or smell the intoxicating aroma of a ripe, juicy mango.
My love for this incredible continent runs deep – from its unique and diverse culture to its breathtaking natural landscapes, there is so much to cherish and I feel so grateful for the experiences I had growing up in South Africa.

My love for this incredible continent, and in particular South Africa, runs deep...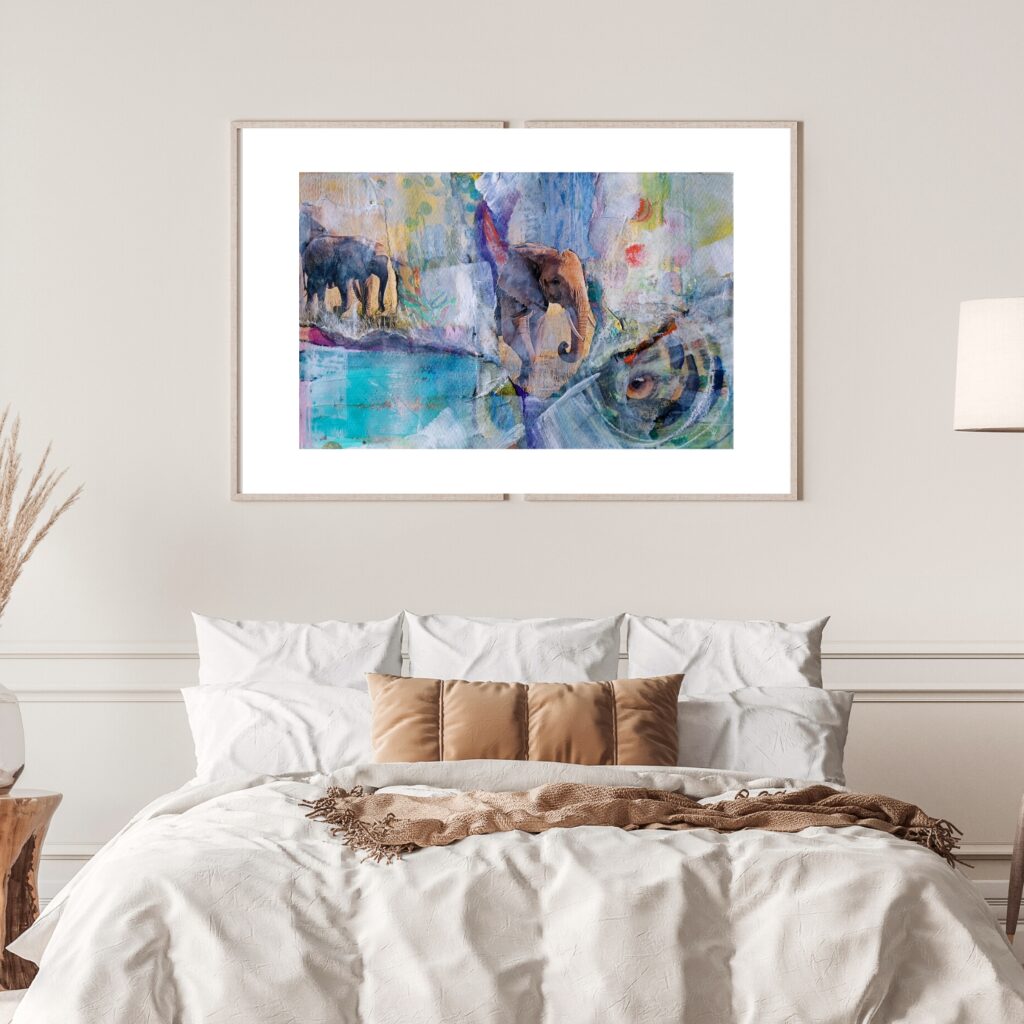 "Elephants"
Mixed media and collage on paper, size 29,7 x 210 cm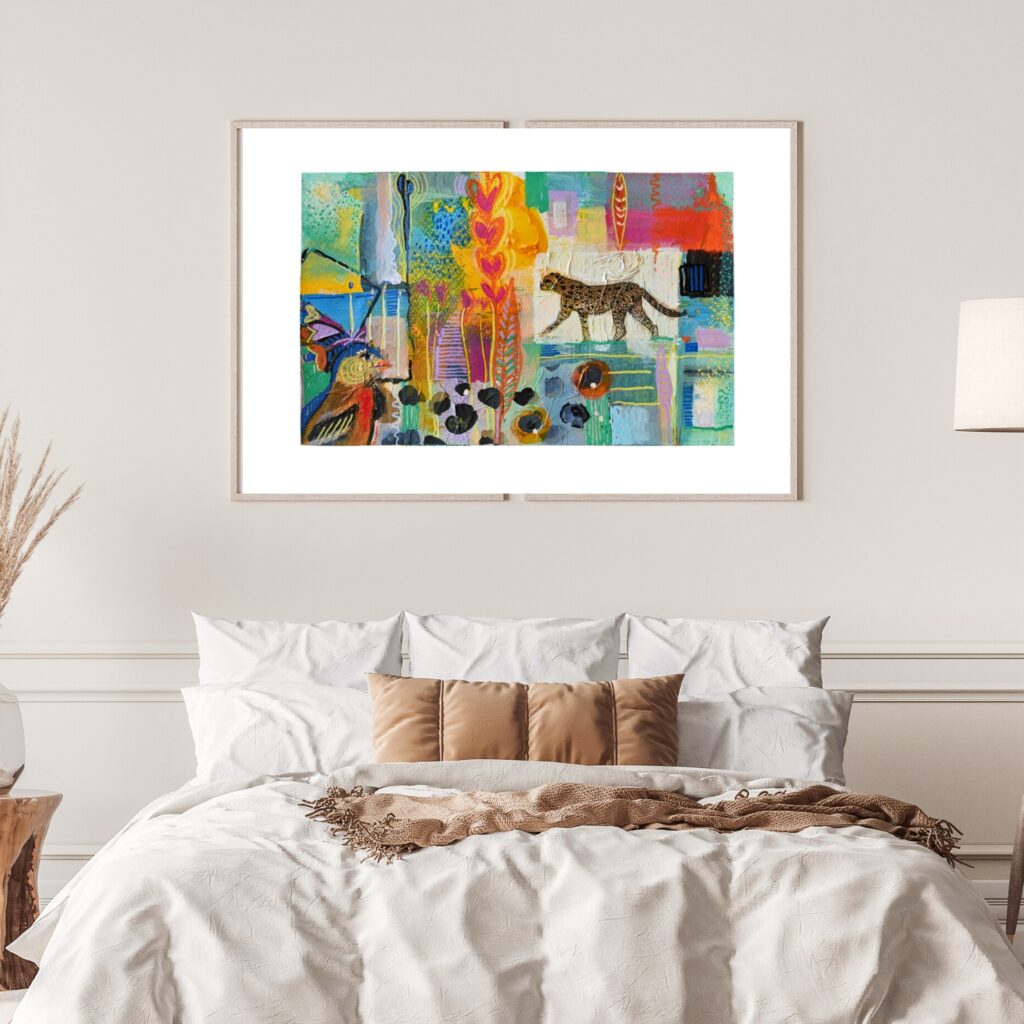 "Fields of Love"
Mixed media and collage on paper, size 29,7 x 210 cm
Original: 450,00 €
Prints from 28,00 €
"When you do things from your soul, you feel a river moving in you, a joy" - Rumi
Join the mailing list
Receive early access to new originals, prints and more!